Want to make some money? Answering survey questions online is a great way to make extra money from home. The more you join, the more opportunities you have to earn.  All the recommended survey panels are legitimate (see this article to find out how we define "legit").  You must be over the age of 13 and live in the United States or Canada. They are all free to join. 
Each of these companies works on a variety of market research projects annually, but not all of them work on the same ones.  To increase the number of surveys you qualify for, become a member of as many panels as possible.  We know these companies well.  They don't take advantage of their members, pay out rewards in a timely fashion and offer great customer service.
If you have the time, sign up for all of these today!
This site is known for paying its users generously. The average you can get paid per survey is between $1 and $3. The minimum you can cash out is $5, which you can earn just by doing a few surveys.
This site is straightforward to use and easy to sign up to. 
These surveys only take about 20 minutes to complete, meaning you can make your way through them very quickly. By participating in these surveys, you also get the satisfaction of knowing that your answers are being used to help brands to improve and develop. 
Just like other sites, Survey Junkie allows you to redeem your points either via PayPal or through gift cards.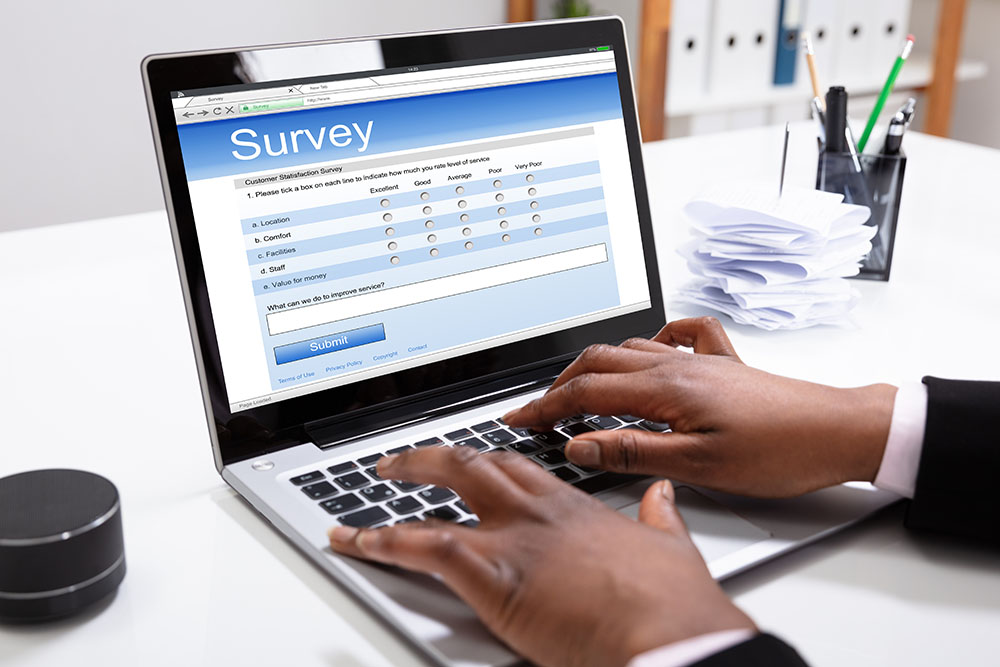 With around 2 million users, Opinion Outpost is a site that cares about your opinions. Opinion Outpost has a large number of surveys for you to answer, making it a quick method of raising extra cash.
You can also complete advert reviews, location-based services, and product tests for extra dollars. 
Once you have gathered enough points, you can redeem your rewards.
You can either have money sent to you through PayPal or in the form of gift cards for companies such as Amazon, Target, Domino's, and The Home Depot. If you already know where you want to spend your rewards, this gift card system might be for you. 
Unlike some of their competitors, you must be 18 years or older to join Opinion Outpost. For gift cards, the minimum amount you can cash out is $5. For PayPal, the minimum you can redeem is $10.
Join the branded research panel and get rewarded in cash and gift cards.  They offer membership to residents of the US and Canada.
New members are incentivized to create their account and take an initial profile survey with a 100 point start up bonus.  That is 20% of what is needed to cash out!  Registration is quick and simple – either use a social account or valid email address to get started.  What is great about branded research is that provided you qualify for a survey, they compensate you for part or all of it regardless of if you complete it.  In this way you are given points for your time.
They also offer a daily poll that you can complete every 24 hours.  Although the point value is only 5 points, it can add up over a few days.  For active members, Branded Research also offers opportunities to earn extra points by participating in special projects often posted in the member dashboard.
It's easy to redeem a wide variety of rewards and they payout with 48 hours of request. All you need is a photo identification to verify who you say you are.
Rakuten is a brand name you probably recognize from recent TV commercials.  They have a shopping rewards platform that is available worldwide.  By joining their their market research panel you help major brands and Rakuten development better products and services.  You must be at least 16 years old to join.
To ensure you get surveys that meet your profile, Rakuten sends out a detailed profile analysis.  This way they can match you with the brands that best match your lifestyle and preferences.
Once you've accumulate at least 100 points from taking surveys of various lengths and topics, you can cash out using their unique EPoints system.
Rakuten offers an Android mobile application that makes participation with them easier, especially when you are away from the computer. Join Rakuten!
The i-Say Panel is powered by IPSOS, one of the largest market research companies in the world.  They have a community of over 3 million members and offers thousands of surveys per year.  Their registration process is easy, but confirmation of email address and phone number is required to complete panel registration.
i-Say offers a number of surveys that vary in length and complexity.  They are typically sent at least 1 time a month. If you qualify, you will be compensated with points.  Once you accumulate 500 or more, you can redeem for PayPal payments, Amazon gift cards, Visa pre-paid cards, merchandise and more.
Ipsos offers a mobile app for both Android and iOS operating systems.  This way, once you install and login, you can participate in surveys while away from your computer and redeem your prizes!  As an extra incentive, members of the panel are offered sweepstake drawings.  Active members can win cash and other gifts too!
BONUS:  Pinecone Research (Only Accepting MALES At This Time)
Pinecone Research is a site that is dedicated to improving new products. Not only will you be able to fill in paid surveys, but you will also occasionally be given the opportunity to test products.
This is an exciting chance to experience products that few have been given access to. 
These quick-to-fill-in surveys usually earn you at least $3. The minimum amount for you to cash out is $3. This means you can immediately earn money by literally just filling in one survey!
Downsides to this site are that surveys are less frequent than other sites and they are currently only accepting males to join their panel. However, its worth it if you qualify for a good survey.  Their payouts are strong. Finally, like Opinion Outpost, you must be at least 18 years of age to participate in surveys. 
Final Thoughts
There are many survey sites online that offer you quick ways of making some extra money. While most of these sites are perfectly legitimate, some are not as legitimate as others. Please do your research before signing up for a survey site.
It is worth reading customer reviews before committing to one site. All of the examples on this list are trusted and known to payout. 
Therefore, you can use them to make money for easy and hassle-free work. You can answer these surveys practically anywhere, whether you are sitting on your sofa or commuting on the bus.
This flexible workstyle makes survey an ideal solution to your money problems!
This post may contain affiliate links.  If you use these links to participate on a site, we may earn a commission.  Thank you for your support.  We use any revenue generated to maintain valuable content that supports your earning potential.